COSMIQUE TEDDY BEAR (PDE clear)

Teddy is our pride and joy, at his 1st show at 3 months of age he won Baby puppy of Breed, Baby Puppy in Show and Reserve Dog CC beating well seasoned Champion dogs.
He is our 1st puppy to show in the pug ring, so exciting times ahead for him. Teddys litter were so nice that we kept 2 of his sisters as well. Their dam is beautifully bred and real classic pug type which she has passed on to these puppies. Their sire is an international champion with many winning progeny here and in Australia.

FROZEN SEMEN FOR SALE 
| | |
| --- | --- |
| Registration Number: 01571-2017 | Sex : Dog |
| Breed : PUG | |
| Whelped : 21/12/2016 | Colour : Fawn |
Achievements:
Show Results
| | | | |
| --- | --- | --- | --- |
| CENTRAL TOY DOG ASSOCIATION | Show 1 | DD2017/MM/YYYY | Class – Second |
| CENTRAL TOY DOG ASSOCIATION | Show 1 | DD2017/MM/YYYY | Best of Breed – Reserve Challenge Dog |
| CENTRAL TOY DOG ASSOCIATION | Show 1 | DD2017/MM/YYYY | Best of Breed – Reserve Dog |
| FRANKLIN KENNEL ASSOCIATION | Show 1 | 24/11/2019 | Class – First |
| FRANKLIN KENNEL ASSOCIATION | Show 1 | 24/11/2019 | Best of Breed – Intermediate |
| FRANKLIN KENNEL ASSOCIATION | Show 1 | 24/11/2019 | Best of Breed – Reserve Challenge Dog |
| FRANKLIN KENNEL ASSOCIATION | Show 1 | 24/11/2019 | Best of Breed – Reserve Dog |
| FRANKLIN KENNEL ASSOCIATION | Show 2 | 24/11/2019 | Class – First |
| FRANKLIN KENNEL ASSOCIATION | Show 2 | 24/11/2019 | Best of Breed – Intermediate |
| AUCKLAND TOY DOG CLUB | Show 1 | 23/11/2019 | Best of Breed – Intermediate |
| AUCKLAND TOY DOG CLUB | Show 1 | 23/11/2019 | Best of Breed – Challenge Dog |
| AUCKLAND TOY DOG CLUB | Show 1 | 23/11/2019 | Best of Breed – Best Dog |
| AUCKLAND TOY DOG CLUB | Show 1 | 23/11/2019 | Best of Breed – Reserve Best of Breed |
| TAUPO KENNEL ASSOCIATION | Show 2 | 03/11/2019 | Class – First |
| CENTRAL TOY DOG ASSOCIATION | Show 1 | 02/11/2019 | Class – First |
| CENTRAL TOY DOG ASSOCIATION | Show 1 | 02/11/2019 | Best of Breed – Intermediate |
| TAUPO KENNEL ASSOCIATION | Show 1 | 02/11/2019 | Class – First |
| TAUPO KENNEL ASSOCIATION | Show 1 | 02/11/2019 | Best of Breed – Intermediate |
| TAURANGA KENNEL ASSOCIATION | Show 1 | 27/10/2019 | Class – First |
| TAURANGA KENNEL ASSOCIATION | Show 1 | 27/10/2019 | Best of Breed – Intermediate |
| TAURANGA KENNEL ASSOCIATION | Show 1 | 27/10/2019 | Best of Breed – Reserve Best of Breed |
| TAURANGA KENNEL ASSOCIATION | Show 2 | 27/10/2019 | Class – First |
| TAURANGA KENNEL ASSOCIATION | Show 2 | 27/10/2019 | Best of Group – Best Intermediate of Group |
| TAURANGA KENNEL ASSOCIATION | Show 2 | 27/10/2019 | Best of Breed – Intermediate |
| TAURANGA KENNEL ASSOCIATION | Show 2 | 27/10/2019 | Best of Breed – Reserve Challenge Dog |
| TAURANGA KENNEL ASSOCIATION | Show 2 | 27/10/2019 | Best of Breed – Reserve Dog |
| MARLBOROUGH KENNEL ASSOCIATION | Show 1 | 06/10/2019 | Class – First |
| MARLBOROUGH KENNEL ASSOCIATION | Show 1 | 06/10/2019 | Best of Breed – Intermediate |
| AUCKLAND PUG DOG CLUB | Show 1 | 03/10/2019 | Class – First |
| AUCKLAND PUG DOG CLUB | Show 1 | 03/10/2019 | Best In Show – Best Intermediate of Show |
| AUCKLAND PUG DOG CLUB | Show 1 | 03/10/2019 | Best of Breed – Intermediate |
| CANTERBURY TOY DOG SOCIETY | Show 1 | 03/10/2019 | Class – First |
| NEW ZEALAND KENNEL CLUB (INC) | Show 1 | 02/10/2019 | Class – First |
| NEW ZEALAND KENNEL CLUB (INC) | Show 1 | 02/10/2019 | Class – First |
| NEW ZEALAND KENNEL CLUB (INC) | Show 1 | 02/10/2019 | Best of Breed – Intermediate |
| NEW ZEALAND KENNEL CLUB (INC) | Show 1 | 02/10/2019 | Best of Breed – Intermediate |
| HUNTLY & DISTRICT KENNEL ASSOCIATION | Show 2 | 08/09/2019 | Class – First |
| HUNTLY & DISTRICT KENNEL ASSOCIATION | Show 1 | 07/09/2019 | Class – First |
| HUNTLY & DISTRICT KENNEL ASSOCIATION | Show 1 | 07/09/2019 | Best of Breed – Reserve Challenge Dog |
| HUNTLY & DISTRICT KENNEL ASSOCIATION | Show 1 | 07/09/2019 | Best of Breed – Reserve Dog |
| KUMEU KENNEL ASSOCIATION | Show 2 | 14/07/2019 | Class – First |
| KUMEU KENNEL ASSOCIATION | Show 2 | 14/07/2019 | Best of Breed – Intermediate |
| KUMEU KENNEL ASSOCIATION | Show 2 | 14/07/2019 | Best of Breed – Challenge Dog |
| KUMEU KENNEL ASSOCIATION | Show 2 | 14/07/2019 | Best of Breed – Best Dog |
| KUMEU KENNEL ASSOCIATION | Show 1 | 13/07/2019 | Class – First |
| KUMEU KENNEL ASSOCIATION | Show 1 | 13/07/2019 | Best of Breed – Intermediate |
| KUMEU KENNEL ASSOCIATION | Show 1 | 13/07/2019 | Best of Breed – Challenge Dog |
| KUMEU KENNEL ASSOCIATION | Show 1 | 13/07/2019 | Best of Breed – Best Dog |
| KUMEU KENNEL ASSOCIATION | Show 1 | 13/07/2019 | Best of Breed – Reserve Best of Breed |
| AUCKLAND PUG DOG CLUB | Show 1 | 06/04/2019 | Class – First |
| AUCKLAND PUG DOG CLUB | Show 1 | 06/04/2019 | Best In Show – Best Intermediate of Show |
| AUCKLAND PUG DOG CLUB | Show 1 | 06/04/2019 | Best of Breed – Intermediate |
| CAMBRIDGE KENNEL ASSOCIATION | Show 1 | 06/04/2019 | Class – First |
| CAMBRIDGE KENNEL ASSOCIATION | Show 1 | 06/04/2019 | Best of Group – Best Intermediate of Group |
| CAMBRIDGE KENNEL ASSOCIATION | Show 1 | 06/04/2019 | Best of Breed – Intermediate |
| CAMBRIDGE KENNEL ASSOCIATION | Show 1 | 06/04/2019 | Best of Breed – Reserve Challenge Dog |
| CAMBRIDGE KENNEL ASSOCIATION | Show 1 | 06/04/2019 | Best of Breed – Reserve Dog |
| CENTRAL TOY DOG ASSOCIATION | Show 1 | 06/04/2019 | Class – First |
| CENTRAL TOY DOG ASSOCIATION | Show 1 | 06/04/2019 | Best of Breed – Intermediate |
| WANGANUI KENNEL SOCIETY | Show 2 | 17/03/2019 | Class – Second |
| WANGANUI KENNEL SOCIETY | Show 1 | 16/03/2019 | Class – First |
| WANGANUI KENNEL SOCIETY | Show 1 | 16/03/2019 | Best of Breed – Intermediate |
| WANGANUI KENNEL SOCIETY | Show 1 | 16/03/2019 | Best of Breed – Challenge Dog |
| WANGANUI KENNEL SOCIETY | Show 1 | 16/03/2019 | Best of Breed – Best Dog |
| AUCKLAND TOY DOG CLUB | Show 1 | 10/03/2019 | Class – Second |
| HAMILTON KENNEL ASSOCIATION | Show 3 | 10/03/2019 | Class – First |
| HAMILTON KENNEL ASSOCIATION | Show 3 | 10/03/2019 | Best of Group – Best Intermediate of Group |
| HAMILTON KENNEL ASSOCIATION | Show 3 | 10/03/2019 | Best of Breed – Intermediate |
| HAMILTON KENNEL ASSOCIATION | Show 3 | 10/03/2019 | Best of Breed – Challenge Dog |
| HAMILTON KENNEL ASSOCIATION | Show 3 | 10/03/2019 | Best of Breed – Best Dog |
| HAMILTON KENNEL ASSOCIATION | Show 3 | 10/03/2019 | Best of Breed – Best of Breed |
| HAMILTON KENNEL ASSOCIATION | Show 1 | 09/03/2019 | Class – Second |
| HAMILTON KENNEL ASSOCIATION | Show 2 | 09/03/2019 | Class – First |
| HAMILTON KENNEL ASSOCIATION | Show 2 | 09/03/2019 | Best of Breed – Intermediate |
| HAMILTON KENNEL ASSOCIATION | Show 2 | 09/03/2019 | Best of Breed – Challenge Dog |
| HAMILTON KENNEL ASSOCIATION | Show 2 | 09/03/2019 | Best of Breed – Best Dog |
| HAMILTON KENNEL ASSOCIATION | Show 2 | 09/03/2019 | Best of Breed – Reserve Best of Breed |
| NORTH HARBOUR KENNEL ASSOCIATION | Show 2 | 24/02/2019 | Class – First |
| NORTH HARBOUR KENNEL ASSOCIATION | Show 2 | 24/02/2019 | Best of Breed – Intermediate |
| NORTH HARBOUR KENNEL ASSOCIATION | Show 2 | 24/02/2019 | Best of Breed – Challenge Dog |
| NORTH HARBOUR KENNEL ASSOCIATION | Show 2 | 24/02/2019 | Best of Breed – Best Dog |
| NORTH HARBOUR KENNEL ASSOCIATION | Show 1 | 23/02/2019 | Class – First |
| NORTH HARBOUR KENNEL ASSOCIATION | Show 1 | 23/02/2019 | Best of Group – Best Intermediate of Group |
| NORTH HARBOUR KENNEL ASSOCIATION | Show 1 | 23/02/2019 | Best of Breed – Challenge Dog |
| NORTH HARBOUR KENNEL ASSOCIATION | Show 1 | 23/02/2019 | Best of Breed – Best Dog |
| NORTH HARBOUR KENNEL ASSOCIATION | Show 1 | 23/02/2019 | Best of Breed – Best of Breed |
| NORTH HARBOUR KENNEL ASSOCIATION | Show 1 | 23/02/2019 | Best of Breed – Intermediate |
| TOKOROA CANINE ASSOCIATION | Show 2 | 17/02/2019 | Class – First |
| TOKOROA CANINE ASSOCIATION | Show 2 | 17/02/2019 | Best of Group – Best Intermediate of Group |
| TOKOROA CANINE ASSOCIATION | Show 2 | 17/02/2019 | Best of Breed – Intermediate |
| TOKOROA CANINE ASSOCIATION | Show 2 | 17/02/2019 | Best of Breed – Reserve Challenge Dog |
| TOKOROA CANINE ASSOCIATION | Show 2 | 17/02/2019 | Best of Breed – Reserve Dog |
| TOKOROA CANINE ASSOCIATION | Show 1 | 16/02/2019 | Class – First |
| TOKOROA CANINE ASSOCIATION | Show 1 | 16/02/2019 | Best of Group – Best Intermediate of Group |
| TOKOROA CANINE ASSOCIATION | Show 1 | 16/02/2019 | Best of Breed – Intermediate |
| TOKOROA CANINE ASSOCIATION | Show 1 | 16/02/2019 | Best of Breed – Reserve Challenge Dog |
| TOKOROA CANINE ASSOCIATION | Show 1 | 16/02/2019 | Best of Breed – Reserve Dog |
| HUTT VALLEY KENNEL CENTRE | Show 3 | 09/12/2018 | Class – Second |
| HUTT VALLEY KENNEL CENTRE | Show 4 | 09/12/2018 | Class – First |
| HUTT VALLEY KENNEL CENTRE | Show 4 | 09/12/2018 | Best of Breed – Junior |
| HUTT VALLEY KENNEL CENTRE | Show 1 | 08/12/2018 | Class – Second |
| HUTT VALLEY KENNEL CENTRE | Show 1 | 08/12/2018 | Best of Breed – Reserve Challenge Dog |
| HUTT VALLEY KENNEL CENTRE | Show 1 | 08/12/2018 | Best of Breed – Reserve Dog |
| HUTT VALLEY KENNEL CENTRE | Show 2 | 08/12/2018 | Class – First |
| EAST COAST LADIES KENNEL ASSOCIATION | Show 2 | 02/12/2018 | Class – First |
| EAST COAST LADIES KENNEL ASSOCIATION | Show 2 | 02/12/2018 | Best of Breed – Junior |
| EAST COAST LADIES KENNEL ASSOCIATION | Show 2 | 02/12/2018 | Best of Breed – Reserve Challenge Dog |
| EAST COAST LADIES KENNEL ASSOCIATION | Show 2 | 02/12/2018 | Best of Breed – Reserve Dog |
| EAST COAST LADIES KENNEL ASSOCIATION | Show 1 | 01/12/2018 | Class – First |
| FRANKLIN KENNEL ASSOCIATION | Show 2 | 18/11/2018 | Class – First |
| FRANKLIN KENNEL ASSOCIATION | Show 2 | 18/11/2018 | Best of Breed – Best Dog |
| FRANKLIN KENNEL ASSOCIATION | Show 2 | 18/11/2018 | Best of Breed – Junior |
| FRANKLIN KENNEL ASSOCIATION | Show 2 | 18/11/2018 | Best of Breed – Challenge Dog |
| AUCKLAND TOY DOG CLUB | Show 1 | 17/11/2018 | Class – First |
| AUCKLAND TOY DOG CLUB | Show 1 | 17/11/2018 | Best In Show – Reserve of Show |
| AUCKLAND TOY DOG CLUB | Show 1 | 17/11/2018 | Best of Breed – Junior |
| AUCKLAND TOY DOG CLUB | Show 1 | 17/11/2018 | Best of Breed – Challenge Dog |
| AUCKLAND TOY DOG CLUB | Show 1 | 17/11/2018 | Best of Breed – Best Dog |
| AUCKLAND TOY DOG CLUB | Show 1 | 17/11/2018 | Best of Breed – Best of Breed |
| FRANKLIN KENNEL ASSOCIATION | Show 1 | 17/11/2018 | Class – First |
| FRANKLIN KENNEL ASSOCIATION | Show 1 | 17/11/2018 | Best of Breed – Reserve Dog |
| FRANKLIN KENNEL ASSOCIATION | Show 1 | 17/11/2018 | Best of Breed – Junior |
| FRANKLIN KENNEL ASSOCIATION | Show 1 | 17/11/2018 | Best of Breed – Reserve Challenge Dog |
| TAUPO KENNEL ASSOCIATION | Show 2 | 28/10/2018 | Class – First |
| TAUPO KENNEL ASSOCIATION | Show 2 | 28/10/2018 | Best of Breed – Challenge Dog |
| TAUPO KENNEL ASSOCIATION | Show 2 | 28/10/2018 | Best of Breed – Best Dog |
| CENTRAL TOY DOG ASSOCIATION | Show 1 | 27/10/2018 | Class – First |
| CENTRAL TOY DOG ASSOCIATION | Show 1 | 27/10/2018 | Best of Breed – Reserve Challenge Dog |
| CENTRAL TOY DOG ASSOCIATION | Show 1 | 27/10/2018 | Best of Breed – Reserve Dog |
| TAUPO KENNEL ASSOCIATION | Show 1 | 27/10/2018 | Class – First |
| TAUPO KENNEL ASSOCIATION | Show 1 | 27/10/2018 | Best of Breed – Junior |
| TAUPO KENNEL ASSOCIATION | Show 1 | 27/10/2018 | Best of Breed – Reserve Challenge Dog |
| TAUPO KENNEL ASSOCIATION | Show 1 | 27/10/2018 | Best of Breed – Reserve Dog |
| TAUPO KENNEL ASSOCIATION | Show 1 | 27/10/2018 | Best of Breed – Reserve Best of Breed |
| TAURANGA KENNEL ASSOCIATION | Show 1 | 21/10/2018 | Class – First |
| TAURANGA KENNEL ASSOCIATION | Show 1 | 21/10/2018 | Best of Breed – Junior |
| TAURANGA KENNEL ASSOCIATION | Show 2 | 21/10/2018 | Class – First |
| TAURANGA KENNEL ASSOCIATION | Show 2 | 21/10/2018 | Best of Breed – Junior |
| LADIES KENNEL ASSOCIATION | Show 2 | 12/08/2018 | Class – First |
| LADIES KENNEL ASSOCIATION | Show 1 | 11/08/2018 | Class – First |
| KUMEU KENNEL ASSOCIATION | Show 2 | 15/07/2018 | Class – First |
| KUMEU KENNEL ASSOCIATION | Show 2 | 15/07/2018 | Best of Breed – Junior |
| KUMEU KENNEL ASSOCIATION | Show 1 | 14/07/2018 | Class – First |
| KUMEU KENNEL ASSOCIATION | Show 1 | 14/07/2018 | Best of Breed – Best of Breed |
| KUMEU KENNEL ASSOCIATION | Show 1 | 14/07/2018 | Best of Breed – NZ Bred |
| KUMEU KENNEL ASSOCIATION | Show 1 | 14/07/2018 | Best of Breed – Challenge Dog |
| KUMEU KENNEL ASSOCIATION | Show 1 | 14/07/2018 | Best of Breed – Best Dog |
| HAURAKI CANINE ASSOCIATION | Show 2 | 17/06/2018 | Class – First |
| HAURAKI CANINE ASSOCIATION | Show 2 | 17/06/2018 | Best of Breed – NZ Bred |
| HAURAKI CANINE ASSOCIATION | Show 2 | 17/06/2018 | Best of Breed – Challenge Dog |
| HAURAKI CANINE ASSOCIATION | Show 2 | 17/06/2018 | Best of Breed – Best Dog |
| HAURAKI CANINE ASSOCIATION | Show 1 | 16/06/2018 | Class – First |
| HAURAKI CANINE ASSOCIATION | Show 1 | 16/06/2018 | Best of Breed – NZ Bred |
| PURINA PRO PLAN AUCKLAND EXHIBITION CENTRE | Show 2 | 10/06/2018 | Class – First |
| PURINA PRO PLAN AUCKLAND EXHIBITION CENTRE | Show 2 | 10/06/2018 | Best of Breed – NZ Bred |
| PURINA PRO PLAN AUCKLAND EXHIBITION CENTRE | Show 2 | 10/06/2018 | Best of Breed – Challenge Dog |
| PURINA PRO PLAN AUCKLAND EXHIBITION CENTRE | Show 2 | 10/06/2018 | Best of Breed – Best Dog |
| PURINA PRO PLAN AUCKLAND EXHIBITION CENTRE | Show 2 | 10/06/2018 | Best of Breed – Best of Breed |
| EASTERN BAY OF PLENTY KENNEL ASSOCIATION | Show 1 | 12/05/2018 | Class – First |
| EASTERN BAY OF PLENTY KENNEL ASSOCIATION | Show 1 | 12/05/2018 | Best of Breed – Junior |
| EASTERN BAY OF PLENTY KENNEL ASSOCIATION | Show 1 | 12/05/2018 | Best of Breed – Reserve Challenge Dog |
| EASTERN BAY OF PLENTY KENNEL ASSOCIATION | Show 1 | 12/05/2018 | Best of Breed – Reserve Dog |
| MANAWATU KENNEL ASSOCIATION | Show 1 | 28/04/2018 | Class – First |
| CAMBRIDGE KENNEL ASSOCIATION | Show 1 | 14/04/2018 | Class – First |
| CAMBRIDGE KENNEL ASSOCIATION | Show 1 | 14/04/2018 | Best of Group – Best NZ Bred of Group |
| CAMBRIDGE KENNEL ASSOCIATION | Show 1 | 14/04/2018 | Best of Group – Reserve of Group |
| CAMBRIDGE KENNEL ASSOCIATION | Show 1 | 14/04/2018 | Best of Breed – NZ Bred |
| CAMBRIDGE KENNEL ASSOCIATION | Show 1 | 14/04/2018 | Best of Breed – Challenge Dog |
| CAMBRIDGE KENNEL ASSOCIATION | Show 1 | 14/04/2018 | Best of Breed – Best Dog |
| CAMBRIDGE KENNEL ASSOCIATION | Show 1 | 14/04/2018 | Best of Breed – Best of Breed |
| CENTRAL TOY DOG ASSOCIATION | Show 1 | 14/04/2018 | Class – First |
| CENTRAL TOY DOG ASSOCIATION | Show 1 | 14/04/2018 | Best In Show – Best NZ Bred of Show |
| CENTRAL TOY DOG ASSOCIATION | Show 1 | 14/04/2018 | Best of Breed – NZ Bred |
| CENTRAL TOY DOG ASSOCIATION | Show 1 | 14/04/2018 | Best of Breed – Challenge Dog |
| CENTRAL TOY DOG ASSOCIATION | Show 1 | 14/04/2018 | Best of Breed – Best Dog |
| CENTRAL TOY DOG ASSOCIATION | Show 1 | 14/04/2018 | Best of Breed – Best of Breed |
| AUCKLAND KENNEL COUNCIL | Show 1 | 31/03/2018 | Class – Third |
| AUCKLAND KENNEL COUNCIL | Show 2 | 31/03/2018 | Class – Second |
| WANGANUI KENNEL SOCIETY | Show 3 | 25/03/2018 | Class – Second |
| WANGANUI TOY DOG CENTRE | Show 2 | 25/03/2018 | Class – Second |
| WANGANUI KENNEL SOCIETY | Show 1 | 24/03/2018 | Class – Second |
| WANGANUI KENNEL SOCIETY | Show 2 | 24/03/2018 | Class – First |
| WANGANUI TOY DOG CENTRE | Show 1 | 24/03/2018 | Class – First |
| WANGANUI TOY DOG CENTRE | Show 1 | 24/03/2018 | Best of Breed – NZ Bred |
| HAMILTON KENNEL ASSOCIATION | Show 2 | 04/03/2018 | Class – Third |
| ASIAN BREEDS CLUB | Show 1 | 03/03/2018 | Class – Second |
| AUCKLAND TOY DOG CLUB | Show 1 | 03/03/2018 | Class – Second |
| HAMILTON KENNEL ASSOCIATION | Show 1 | 03/03/2018 | Class – First |
| HAMILTON KENNEL ASSOCIATION | Show 1 | 03/03/2018 | Best of Breed – NZ Bred |
| HAMILTON KENNEL ASSOCIATION | Show 1 | 03/03/2018 | Best of Breed – Challenge Dog |
| HAMILTON KENNEL ASSOCIATION | Show 1 | 03/03/2018 | Best of Breed – Best Dog |
| HAMILTON KENNEL ASSOCIATION | Show 1 | 03/03/2018 | Best of Breed – Best of Breed |
| NORTHLAND CANINE ASSOCIATION | Show 1 | 25/02/2018 | Class – First |
| NORTHLAND CANINE ASSOCIATION | Show 1 | 25/02/2018 | Best of Breed – Junior |
| NORTHLAND CANINE ASSOCIATION | Show 1 | 25/02/2018 | Best of Breed – Challenge Dog |
| NORTHLAND CANINE ASSOCIATION | Show 1 | 25/02/2018 | Best of Breed – Best Dog |
| NORTHLAND CANINE ASSOCIATION | Show 1 | 25/02/2018 | Best of Breed – Best of Breed |
| NORTHLAND CANINE ASSOCIATION | Show 2 | 25/02/2018 | Class – First |
| NORTHLAND CANINE ASSOCIATION | Show 2 | 25/02/2018 | Best of Breed – Junior |
| NORTHLAND CANINE ASSOCIATION | Show 2 | 25/02/2018 | Best of Breed – Reserve Challenge Dog |
| NORTHLAND CANINE ASSOCIATION | Show 2 | 25/02/2018 | Best of Breed – Reserve Dog |
| NORTH HARBOUR KENNEL ASSOCIATION | Show 1 | 24/02/2018 | Class – First |
| NORTH HARBOUR KENNEL ASSOCIATION | Show 1 | 24/02/2018 | Best of Breed – Junior |
| NORTH HARBOUR KENNEL ASSOCIATION | Show 1 | 24/02/2018 | Best of Breed – Reserve Challenge Dog |
| NORTH HARBOUR KENNEL ASSOCIATION | Show 1 | 24/02/2018 | Best of Breed – Reserve Dog |
| NORTH HARBOUR KENNEL ASSOCIATION | Show 1 | 24/02/2018 | Best of Breed – Reserve Best of Breed |
| NORTH HARBOUR KENNEL ASSOCIATION | Show 2 | 24/02/2018 | Class – First |
| NORTH HARBOUR KENNEL ASSOCIATION | Show 2 | 24/02/2018 | Best of Group – Best Junior of Group |
| NORTH HARBOUR KENNEL ASSOCIATION | Show 2 | 24/02/2018 | Best of Breed – Junior |
| NORTH HARBOUR KENNEL ASSOCIATION | Show 2 | 24/02/2018 | Best of Breed – Reserve Challenge Dog |
| NORTH HARBOUR KENNEL ASSOCIATION | Show 2 | 24/02/2018 | Best of Breed – Reserve Dog |
| TOKOROA CANINE ASSOCIATION | Show 2 | 18/02/2018 | Class – First |
| TOKOROA CANINE ASSOCIATION | Show 2 | 18/02/2018 | Best of Breed – NZ Bred |
| TOKOROA CANINE ASSOCIATION | Show 1 | 17/02/2018 | Class – First |
| TOKOROA CANINE ASSOCIATION | Show 1 | 17/02/2018 | Best of Breed – NZ Bred |
| TOKOROA CANINE ASSOCIATION | Show 1 | 17/02/2018 | Best of Breed – Challenge Dog |
| TOKOROA CANINE ASSOCIATION | Show 1 | 17/02/2018 | Best of Breed – Best Dog |
| TOKOROA CANINE ASSOCIATION | Show 1 | 17/02/2018 | Best of Breed – Reserve Best of Breed |
| PURINA PRO PLAN AUCKLAND EXHIBITION CENTRE | Show 1 | 04/02/2018 | Class – First |
| PURINA PRO PLAN AUCKLAND EXHIBITION CENTRE | Show 1 | 04/02/2018 | Best of Group – Best NZ Bred of Group |
| PURINA PRO PLAN AUCKLAND EXHIBITION CENTRE | Show 1 | 04/02/2018 | Best of Group – Best of Group |
| PURINA PRO PLAN AUCKLAND EXHIBITION CENTRE | Show 1 | 04/02/2018 | Best of Breed – NZ Bred |
| PURINA PRO PLAN AUCKLAND EXHIBITION CENTRE | Show 1 | 04/02/2018 | Best of Breed – Challenge Dog |
| PURINA PRO PLAN AUCKLAND EXHIBITION CENTRE | Show 1 | 04/02/2018 | Best of Breed – Best Dog |
| PURINA PRO PLAN AUCKLAND EXHIBITION CENTRE | Show 1 | 04/02/2018 | Best of Breed – Best of Breed |
| PURINA PRO PLAN AUCKLAND EXHIBITION CENTRE | Show 2 | 04/02/2018 | Class – First |
| PURINA PRO PLAN AUCKLAND EXHIBITION CENTRE | Show 2 | 04/02/2018 | Best of Breed – NZ Bred |
| HIBISCUS COAST KENNEL ASSOCIATION | Show 1 | 03/02/2018 | Class – First |
| HIBISCUS COAST KENNEL ASSOCIATION | Show 1 | 03/02/2018 | Best of Breed – NZ Bred |
| HIBISCUS COAST KENNEL ASSOCIATION | Show 1 | 03/02/2018 | Best of Breed – Challenge Dog |
| HIBISCUS COAST KENNEL ASSOCIATION | Show 1 | 03/02/2018 | Best of Breed – Best Dog |
| HIBISCUS COAST KENNEL ASSOCIATION | Show 1 | 03/02/2018 | Best of Breed – Best of Breed |
| HIBISCUS COAST KENNEL ASSOCIATION | Show 2 | 03/02/2018 | Class – First |
| HIBISCUS COAST KENNEL ASSOCIATION | Show 2 | 03/02/2018 | Best of Breed – NZ Bred |
| HIBISCUS COAST KENNEL ASSOCIATION | Show 2 | 03/02/2018 | Best of Breed – Challenge Dog |
| HIBISCUS COAST KENNEL ASSOCIATION | Show 2 | 03/02/2018 | Best of Breed – Best Dog |
| HIBISCUS COAST KENNEL ASSOCIATION | Show 2 | 03/02/2018 | Best of Breed – Reserve Best of Breed |
| KAPI-MANA KENNEL SOCIETY | Show 1 | 21/01/2018 | Class – Second |
| MANAWATU KENNEL ASSOCIATION | Show 1 | 20/01/2018 | Class – Second |
| MANAWATU KENNEL ASSOCIATION | Show 2 | 20/01/2018 | Class – First |
| MANAWATU KENNEL ASSOCIATION | Show 2 | 20/01/2018 | Best of Breed – Reserve Best of Breed |
| MANAWATU KENNEL ASSOCIATION | Show 2 | 20/01/2018 | Best of Breed – Junior |
| MANAWATU KENNEL ASSOCIATION | Show 2 | 20/01/2018 | Best of Breed – Reserve Challenge Dog |
| MANAWATU KENNEL ASSOCIATION | Show 2 | 20/01/2018 | Best of Breed – Reserve Dog |
| EAST COAST LADIES KENNEL ASSOCIATION | Show 2 | 03/12/2017 | Class – Second |
| HERETAUNGA PLAINS TOY DOG SOCIETY | Show 2 | 03/12/2017 | Class – Second |
| HERETAUNGA PLAINS TOY DOG SOCIETY | Show 2 | 03/12/2017 | Best of Breed – Reserve Challenge Dog |
| HERETAUNGA PLAINS TOY DOG SOCIETY | Show 2 | 03/12/2017 | Best of Breed – Reserve Dog |
| EAST COAST LADIES KENNEL ASSOCIATION | Show 1 | 02/12/2017 | Class – Second |
| HERETAUNGA PLAINS TOY DOG SOCIETY | Show 1 | 02/12/2017 | Class – First |
| HERETAUNGA PLAINS TOY DOG SOCIETY | Show 1 | 02/12/2017 | Best In Show – Best Puppy of Show |
| HERETAUNGA PLAINS TOY DOG SOCIETY | Show 1 | 02/12/2017 | Best of Breed – Best Puppy |
| HERETAUNGA PLAINS TOY DOG SOCIETY | Show 1 | 02/12/2017 | Best of Breed – Reserve Challenge Dog |
| HERETAUNGA PLAINS TOY DOG SOCIETY | Show 1 | 02/12/2017 | Best of Breed – Reserve Dog |
| SOUTH TARANAKI KENNEL CENTRE | Show 1 | 25/11/2017 | Class – Second |
| TAUPO KENNEL ASSOCIATION | Show 2 | 29/10/2017 | Class – First |
| TAUPO KENNEL ASSOCIATION | Show 2 | 29/10/2017 | Best of Group – Best Puppy of Group |
| TAUPO KENNEL ASSOCIATION | Show 2 | 29/10/2017 | Best of Breed – Best Puppy |
| TAUPO KENNEL ASSOCIATION | Show 1 | 28/10/2017 | Class – Second |
| TAUPO KENNEL ASSOCIATION | Show 1 | 28/10/2017 | Best of Breed – Reserve Challenge Dog |
| TAUPO KENNEL ASSOCIATION | Show 1 | 28/10/2017 | Best of Breed – Reserve Dog |
| TAUPO KENNEL ASSOCIATION | Show 1 | 28/10/2017 | Best of Breed – Reserve Best of Breed |
| TAURANGA KENNEL ASSOCIATION | Show 1 | 22/10/2017 | Class – First |
| TAURANGA KENNEL ASSOCIATION | Show 1 | 22/10/2017 | Best of Breed – Best Puppy |
| TAURANGA KENNEL ASSOCIATION | Show 2 | 22/10/2017 | Class – First |
| TAURANGA KENNEL ASSOCIATION | Show 2 | 22/10/2017 | Best of Group – Best Puppy of Group |
| TAURANGA KENNEL ASSOCIATION | Show 2 | 22/10/2017 | Best of Breed – Best Puppy |
| TAURANGA KENNEL ASSOCIATION | Show 2 | 22/10/2017 | Best of Breed – Reserve Challenge Dog |
| TAURANGA KENNEL ASSOCIATION | Show 2 | 22/10/2017 | Best of Breed – Reserve Dog |
| NEW ZEALAND KENNEL CLUB (INC) | Show 1 | 06/10/2017 | Class – Second |
| NEW ZEALAND KENNEL CLUB (INC) | Show 1 | 05/10/2017 | Class – First |
| ASIAN BREEDS CLUB | Show 1 | 04/10/2017 | Class – First |
| ASIAN BREEDS CLUB | Show 1 | 04/10/2017 | Best In Show – Best Limit of Show |
| ASIAN BREEDS CLUB | Show 1 | 04/10/2017 | Best of Breed – Limit |
| ASIAN BREEDS CLUB | Show 1 | 04/10/2017 | Best of Breed – Reserve Challenge Dog |
| ASIAN BREEDS CLUB | Show 1 | 04/10/2017 | Best of Breed – Reserve Dog |
| AUCKLAND PUG DOG CLUB | Show 1 | 04/10/2017 | Best in Show – Best Puppy of Show |
| ROTORUA KENNEL ASSOCIATION | Show 2 | 27/08/2017 | Class – First |
| ROTORUA KENNEL ASSOCIATION | Show 2 | 27/08/2017 | Best of Group – Best NZ Bred of Group |
| ROTORUA KENNEL ASSOCIATION | Show 2 | 27/08/2017 | Best of Breed – NZ Bred |
| ROTORUA KENNEL ASSOCIATION | Show 2 | 27/08/2017 | Best of Breed – Challenge Dog |
| ROTORUA KENNEL ASSOCIATION | Show 2 | 27/08/2017 | Best of Breed – Best Dog |
| ROTORUA KENNEL ASSOCIATION | Show 2 | 27/08/2017 | Best of Breed – Reserve Best of Breed |
| ROTORUA KENNEL ASSOCIATION | Show 1 | 26/08/2017 | Class – First |
| ROTORUA KENNEL ASSOCIATION | Show 1 | 26/08/2017 | Best of Breed – Reserve Best of Breed |
| ROTORUA KENNEL ASSOCIATION | Show 1 | 26/08/2017 | Best of Breed – NZ Bred |
| ROTORUA KENNEL ASSOCIATION | Show 1 | 26/08/2017 | Best of Breed – Challenge Dog |
| ROTORUA KENNEL ASSOCIATION | Show 1 | 26/08/2017 | Best of Breed – Best Dog |
| CENTRAL TOY DOG ASSOCIATION | Show 1 | 01/04/2017 | Class – First |
| CENTRAL TOY DOG ASSOCIATION | Show 1 | 01/04/2017 | Best In Show – Best Baby Puppy of Show |
| CENTRAL TOY DOG ASSOCIATION | Show 1 | 01/04/2017 | Best of Breed – Baby Puppy |
| CENTRAL TOY DOG ASSOCIATION | Show 1 | 01/04/2017 | Best of Breed – Reserve Challenge Dog |
| CENTRAL TOY DOG ASSOCIATION | Show 1 | 01/04/2017 | Best of Breed – Reserve Dog |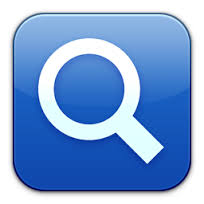 Pedigree of " "

Parents
GrandParents
GreatGrandParents
SIRE
DAM