January 2022
THE BIEWERS HAVE LANDED. Watch out for our gorgeous wee guy Sasha in a show ring near you soon.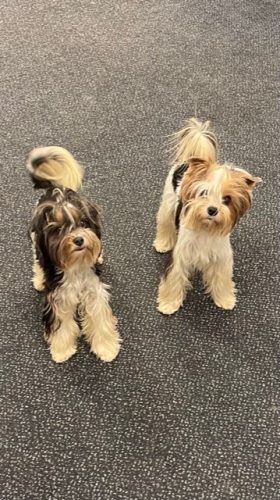 In the 1st week of 2021, the American Kennel Club (AKC) announced that a new dog breed will join their ranks this year – the Biewer Terrier. 
DNZ (NZKC) followed suit in March 2021after we approached them to also consider recognizing these amazing little dogs.
The word Biewer  is pronounced "Beaver" although it has been heard to be pronounced "Brewer" Terrier in some countries .  The breed originated in Germany in the 1980s,and was 1st bred by  Gertrud and Werner Biewer. The Biewer Terrier first arrived in the United States in 2003 and we will see them arrive in New Zealand in late 2021. 
Biewers are small dogs, weighing in at between 2 and 4 kgs and with a height of 7-11 inches (18-28 cm). 
We currently have 4 puppies doing time in Serbia waiting till they are able to be exported to NZ. Below are photos of our puppies, sires and dams and a few extra shots of these gorgeous breed.